The 21th of JAIT meeting is 24th Sep at 6:30pm in The Belvedere Hotel.
Thank you for supporting JAIT Group. This time we have a social night so please bring your business card or linkedin account.
Around 30 members already sign to to come this event already. If you have not signed yet please sign in from Facebook or Meetup page.
Facebook Event Page | Meetup Event Page
Detail
Time:6:30PM 24/09/2015 (Thu)
Place:The Belvedere Hotel
Level 2 Corner of Bathurst & Kent Street Sydney NSW 2000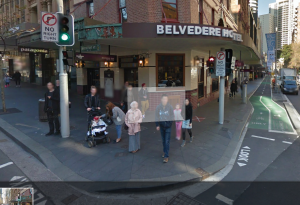 <br /> The Belvedere Hotel<br /> 482 Kent Street, Sydney NSW 2000<br />
In this case there will be a marker on the map with a tooltip appearing on click on the said marker.
You can use simple html as the tooltip content.
[This plugin is maintained on GitHub.](
Needs:Business Card or Linkedin Account