Committeeの紹介ページ
Sydney | Melbourne | Japan | Adelaide
Sydney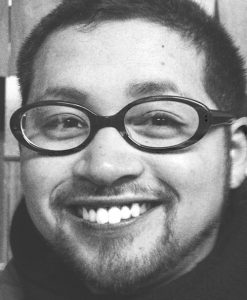 Ayumi Mizoshiri | 溝尻 歩
EN
Ayumi is a Web/Mobile Apps developer with a wealth of experience developing for startups and other innovative projects across Japan and Australia.
He founded IT consulting company – sazae.com.au for small & middle size of businesses. He also founded the Japan Australia IT Group (JAIT) which has grown to over 350 members since humble beginnings in 2009. Worked and working several startups such SMS coupon, mobile payment, legal platform and eduction platform.
JP
大学卒業後、大阪のIT企業でシステム開発&サーバ運営を担当。2009年よりシドニーに移住。ITコンサルティング、SMSクーポン、モバイルペイメントアプリ、法律系スタートアップ、教育スタートアップを手掛ける。またIT技術者、オンラインマーケティング系の情報交換・親睦の場として、シドニーにJAIT(Japan Australia IT)を設立。参加者間のネットワーキングやスタートアップ支援を目的として活動中。
More detail
Linkedin / Twitter / Facebook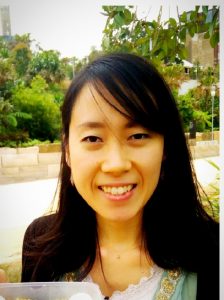 Ayumi Takaku | 高久 あゆみ
EN
December 2015: Graduated from Charles Sturt University with Master of Commerce in International Management.
After working for a trading house in Japan, Ayumi.T came to Australia to seek for more opportunities for women in 2014. Along with her study at CSU, Ayumi.T worked for a local exporting company. This experience encouraged her to establish an Import/Export Meetup with her friend. Currently, She is a business development coordinator at an accounting firm aiming for creating stronger Australia-Japan business relationship.
JP
2015年12月: チャールズ・スタート大学にて商学の修士号(国際経営専攻)を取得。
日本で商社勤めの後、女性がより輝ける場所を求めて2014年に渡豪。大学院に通いながら貿易会社で現地の経験を積み、2015年後半に友人と輸出入に関するMeetup設立。現在は会計事務所のBusiness Development Coordinatorとして日豪間のビジネス活性化に精力を上げています。
More detail
Linkedin / Facebook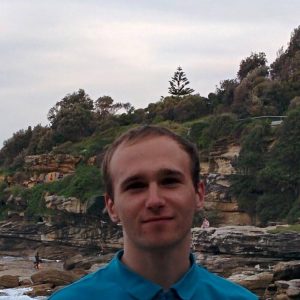 Pascha Aksenkin
EN
Pascha is a Software Developer. For 4 years he has been working on a screenshotting application in Moscow, Russia. Then in 2016, he moved to Australia to work on integrating 3rd party applications.
This is where Pascha started learning Japanese, and once went to JAIT meetup, where he met quite a few interesting people, including Ayumi M. and Ayumi T. Since then he visited almost every other JAIT event in Sydney and hosted some of those at Atlassian space, in pursuit of understanding Japanese speech and culture.
JP
Coming soon.
More detail
Linkedin / Facebook
Melbourne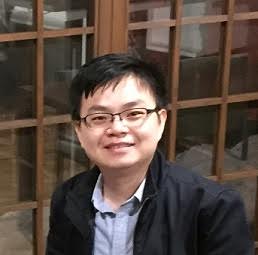 William Lim
EN
William Lim currently instructs UX (User experience) and software engineering courses in RMIT as a hobby, while running an IT consultancy and projects. He believes most user frustrations inherent in most software can be avoided with proper design thinking, and that understanding user behavior goes beyond statistics and surveys.
His passion is in pulling in technology to augment proper understanding of different cultures. He also have a very high interest in aviation.
JP
William LimはITコンサルティング会社経営及びプロジェクト運営を本業として行い、副業として王立メルボルン工科大学(RMIT) においてUX (User experience) 及び Engineeringコースの教鞭を執っている。彼の信念は「適切なデザイン設計及び統計データを超えたより深いユーザー理解」こそが、大部分のユーザーが感じているSoftwareに対する「使いづらい」「見にくい」等のフラストレーション回避の為の重要な要になるという事である。また、彼の情熱は国籍や年齢だけに捉われない広義の文化 の違いに対する適切な理解及び議論にあり、それがテクノロジー業界を牽引していく布石になると考えている。趣味は航空業界、特に飛行機。
More detail
Linkedin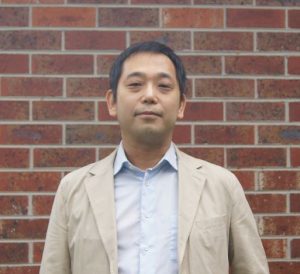 Chikanobu Takeya | 竹屋親伸
EN
Experienced IT consulting in Japan at System Integration company and global consulting firm.
The main area was business/IT transformation, such as global supply chain transformation in high-tech or manufacturing industry.
After moving into Australia in 2015, Takeya conducts IT manager role in the company in Sydney and Melbourne.
With the main theme of "Digital transformation" and "How to accelerate the business with the technology", Takeya organizes several projects.
Having many project management certificates, such as ITIL, Prince2, and PMP (Project Management Professional), and Master degree in Management & Information Science.
JP
日本でSIer、コンサルティングファームでITコンサルタントとして従事。
主にハイテク企業のグローバルサプライチェーン変革など、企業変革・IT変革を推進。
2015年にオーストラリアに移住後、シドニー・メルボルンでエンタープライズITマネージャーとして活動。
「デジタルトランスフォーメーションの推進」と「ビジネスを伸ばすためにいかにテクノロジーを活用すべきか」という観点で、色々なプロジェクトや業務改革に取り組んでいる。
ITIL, Prince2, PMP (Project Management Professional)など各種プロジェクトマネジメント資格保持。Master of Management & Information Science保持。
More detail
Linkedin / Facebook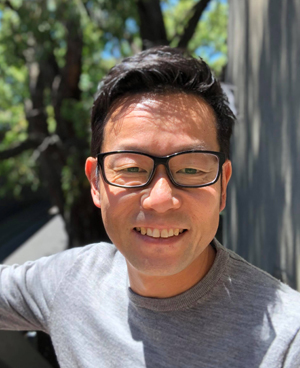 Yoshiki Yamaguchi | 山口佳紀
EN
Yoshiki Yamaguchi has been working 20 years of experience in the travel industry. Established private travel agency here in Melbourne in 2015 after Japanese leading travel agency experience. On the other hand, exert the business achieve the target for both Sazae and Clients.
I would like to support your plan, relaunch, recovery will begin with market research with IT vision providing a clear picture of what your customers are thinking, behaving & priority.
Commit to rebuilding any business, any industry. We'll always "with you" and "for you" to help you navigate to a new door open.
JP
旅行業界での勤務経験20年。日本での大手旅行業勤務で日豪でのサラリーマン経験を経てオーストラリアにて2015年に個人商店を立ち上げ、旅行で独立。Covid-19による悪夢を見つつも現在も奮闘中。
一方でここまで培った経験を活かしSazaeではITセールスの顔も持つ。日豪双方の日系営業を担当し、IT全般の問題解決、業務改善に奔走中。
More detail
Linkedin
Japan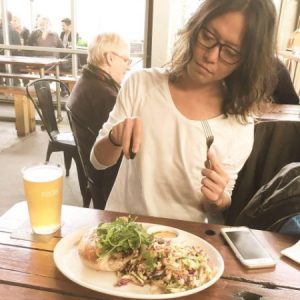 Akira Izutsu | 井筒 聖
EN
Coming soon.
JP
専門学校卒業後、都内を拠点に音楽活動を行う傍ら同活動のウェブサイト運営全般を担当。2007年より都内ウェブ制作会社のディレクター / デザイナーとして活動。
2013年にシドニーに活動の場を移す。2016年11月より香港に拠点を置くWATERFRONT AGENCY LTD.にChief Creative Officer.として就任。
More detail
Linkedin / Facebook / instagram
Adelaide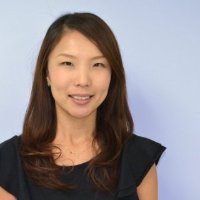 Kana Mackie
EN
Kana has a passion for connecting new technologies and people. She is an experienced strategic sales and marketing professional in the tech space in Japan and Asia-Pacific. After stepping out on her own in 2017, she mainly helps businesses to connect with Japan, and also develops and improves both internal and external customer communication. Her client list is not limited to Australia but also Europe, Americas and Japan.
JP
大学卒業後、日本国内メーカーにて海外営業、また英国ソフトウェアベンダー日本支社にてマーケティングを担当ののち、2012年に渡豪。以後ドイツ系ソフトウェアベンダーにて、日本をはじめAPAC全般の営業とマネージメントを経て2017年に独立。オーストラリアのに限らず、欧州や米国を含む大学や企業の進化するシステムを、スムーズかつ効果的にユーザーとつなぐコミュニケーションの構築をはじめ、戦略的な日本参入をサポートするサービスを中心に活動中。
More detail
Linkedin
Past Committees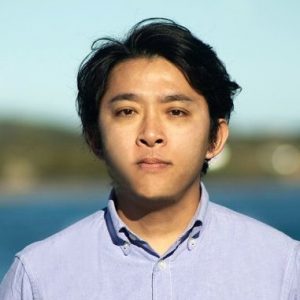 Tetsuya Iwasaki | 岩﨑 哲哉
EN
Tetsuya is a digital designer/developer/photographer who is always looking to expand my skills and use them in interesting and challenging ways.
He found a digital agancy and then he made another digital agancy & marketing & business consulting company – Forward Promotions Plus with his business partner.
JP
デザイン、開発、写真まで手がけるやり手のWebsiteのExpert。常に貪欲にスキルの向上とチャレンジを探しています。
2012年より独立後、Web系の製作会社を設立、その後ビジネスパートナーと共にマーケティングやビジネスコンサルティングまでも提供するForward Promotions Plusを立ち上げ、現在もDirectorして日々活躍中。
More detail
Linkedin
Kyoko Nishio/西尾今日子
JP
2001年 高麗大学 韓国語教師養成課程修了 <日本人初>
2012年 延世大学 ブランド専門家課程修了<日本人初>
2014年 マッコーリー大学 国際コミュニケーション修士学取得
ハードウェアメーカー、ウェブポータルサイトのマーコムに約10年従事。
ソウルとシドニーでの滞在経験とIT業界での経験から日韓豪のITを繋ぐ活動を行い、各地でセミナーを実施。
現在、日本の医療業界でデジタルコミュニケーションを担当。
More detail
Linkedin