Thank you for supporting JAIT Group.
Next JAIT event we will have a speaker.
– The speaker will be William Lim.
Title: Cultural considerations in user experience by William Lim
William will explore the factors involved when developing and deploying products across geographical and cultural boundaries from a user experience perspective. He will also look at the question of allocating resources for internationalization and localization efforts.
Booking is from Facebook or Meetup or Eventbrite
Booking Form
About Speaker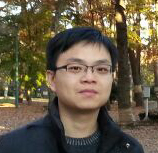 William Lim

William Lim currently instructs User-centred Design and usability engineering courses in RMIT, while running an IT consultancy and projects. He believes most user frustrations inherent in most software can be avoided with proper design thinking, and that understanding user behavior goes beyond statistics and surveys. He is now investigating user interface challenges in the VR and AR space.

Contact:Linkedin
Booking is from Facebook or Meetup or Eventbrite
Booking Form
Schedule
6:30pm – Introductions
6:45pm – Speaker 1 start
7:30pm – Q&A
8:00pm – Networking
8:30pm – End
Detail
Time:6:30PM 16/08/2018 (Thu)
Place: Wyndham Hotel
Level 1 199 William Street, Melbourne 3000 VIC
Needs:Business Card or Linkedin Account
Booking is from Facebook or Meetup or Eventbrite
Booking Form